I have a good led table lamp with bluetooth speaker worth recommending
time: 2021-10-23 view:1140
The led table lamp with bluetooth speaker is a very popular LED table lamp with USB port on the market. Because this table lamp not only has the function of lighting, but also can play music through the built-in Bluetooth speaker, link with the mobile phone, has a USB port, and is very convenient for charging.
With this led table lamp with bluetooth speakers, when we are cleaning, we no longer have to worry about not having a stereo to play music. When we are dining, the carefully adjusted bluetooth speakers have sweet sound, natural and true music, turn on the warm and romantic lights to enjoy the visual and auditory feast. When we are reading, when we are going to sleep, this table lamp can meet the needs we want all the time.
After we understand that led table lamps with bluetooth speakers have certain advantages, we also need to understand their characteristics.
1. All metal shell, good heat dissipation and long life.
2. Convenient to carry and move at any time, powered by 2*2,500mAH lithium ion battery.
3. With modern minimalist style design, make you look very comfortable.
4. With eye protection function, it can protect your eyes well.
5. Charging for 3 hours without power consumption can be used for 20 hours.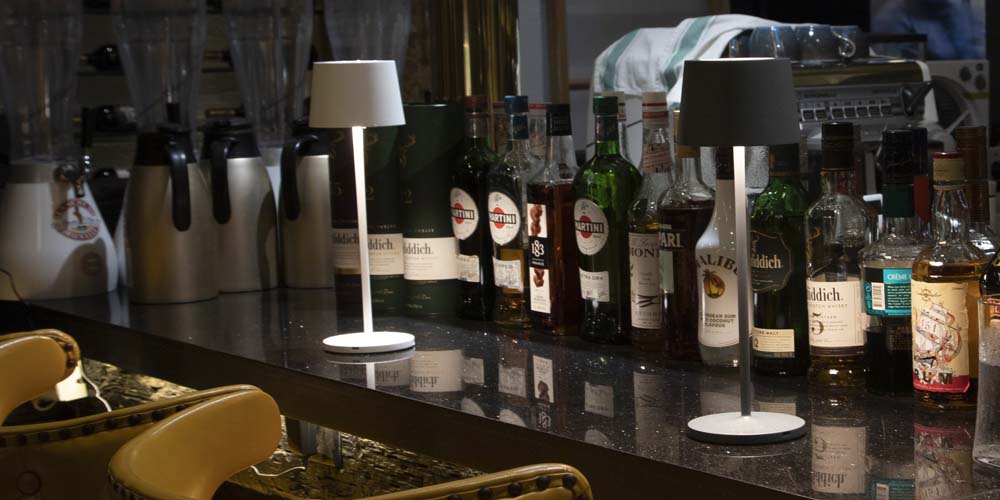 We have excellent talents in industrial design, optical design, structural design, electronic design, etc., have the ability to quickly customize advanced lighting products for customers, and have rich practical experience and core technology patents. Choose us to let you rest assured, welcome to contact us.
Tags:
LED Downlights
,
bedside lamp with bluetooth speaker
,
usb speaker table lamp
,
touch control dimmable table lamp
,
wholesale table lamp for hotel decorative